News
Launch new website
Added value
BASL is proud to launch it's new website. This website brings a lot of added value to the members of BASL.
Thanks to this website BASL can communicate in a professional way with it's members and stakeholders.
The website is realised in a new appealing visual identity.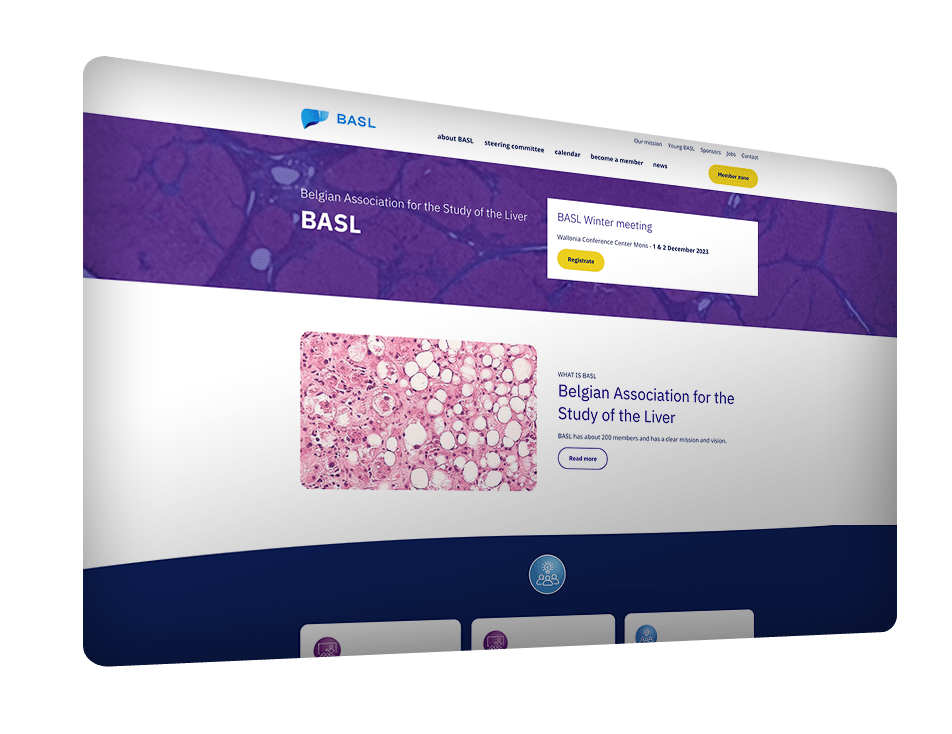 Next BASL Winter Meeting and Liver Course will be held at the Wallonia Conference Center in Mons.
BASL Winter Meeting and Liver Course
The BASL-BLIC day on Thursday March 9th at the Belgian Week of Gastroenterology (BWGE) was again a huge success.
BASL at BWGE and General Assembly
The result of the vision document 'Belgium 2030 hepatitis-free'. Consult it here in Dutch and French.
Belgium hepatitis free in 2030